Christmas has come and gone and I still feel a twinge of guilt when I look at the Christmas cards we've received from friends.You see, I haven't participated in this annual tradition for the last couple of years.
I guess it all started because I was being cheap.Initially I began looking at our network of military friends, family, and hometown buddies that we like to stay connected with. That's 200+ cards, postage, time, plus cost of materials. That's a lot on all fronts.
One night I saw down with my husband to discuss a new tradition: ditching Christmas cards and supporting a family in need instead. Don't get me wrong, I love getting Christmas cards in the mail looking at the beautiful faces greeting me as I catch up with the family's latest antics. However, since joining Facebook I already feel so connected with so many people.
The fact is, we don't need much these days. The high frequency of moves has caused us to put off buying the extras and anything nice until we are out of the Marine Corps. Supporting another family with a nice Christmas dinner and providing some presents under the tree, is a blessing that will keep on giving throughout the years.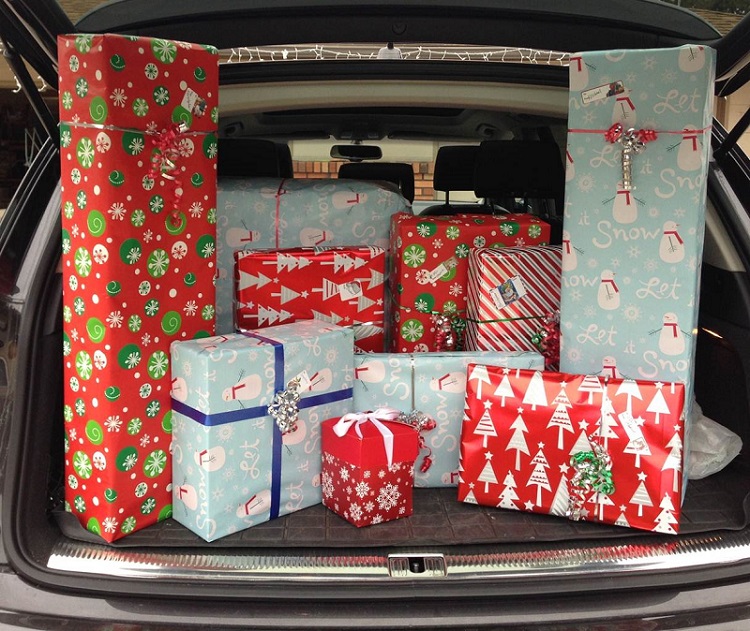 Parenting is difficult and I question whether we're making the right decisions at times. There's a fine line between enabling and spoiling kids and providing them some of the creature comforts that life affords us. I want to be able to provide the spirit of giving throughout the holidays and hope that this lesson is just one of many in giving back to those around us.
This year we've contacted our local Salvation Army to adopt a family. They conducted a very short interview with us where they asked what kind of family we'd like to adopt, how many kids, their ages, and gender. The kids had so much fun shopping for our family last season. They helped pick out presents and clothes and helped wrap and deliver the packages.
How do you give back during the holiday season?