15 Years of War: New Book Delves into Longtime War Deployments and Life on the Home Front
Tells the Untold Story of Military Families.
Kristine Schellhaas, a Marine Corps spouse for nearly two decades, tells her military family's story of support and sacrifice in her new book, "15 Years of War: How the Longest War in U.S. History Affected a Military Family in Love, Loss and the Cost of Service."
This book offers a candid and authentic look at what life is like for military families, presenting the unique perspectives of both the spouse on the home front and the often-deployed service member. It reveals how a decade and a half of war has redefined what it means to be a military family and how Kristine's family has been affected by longtime war.
"This book is an opportunity for me to share some of the challenges and triumphs my family has experienced over the course of 15 years of nonstop deployments and separations since 9/11," Kristine said. "Some of those experiences are unique to us, but many are shared by our fellow military families."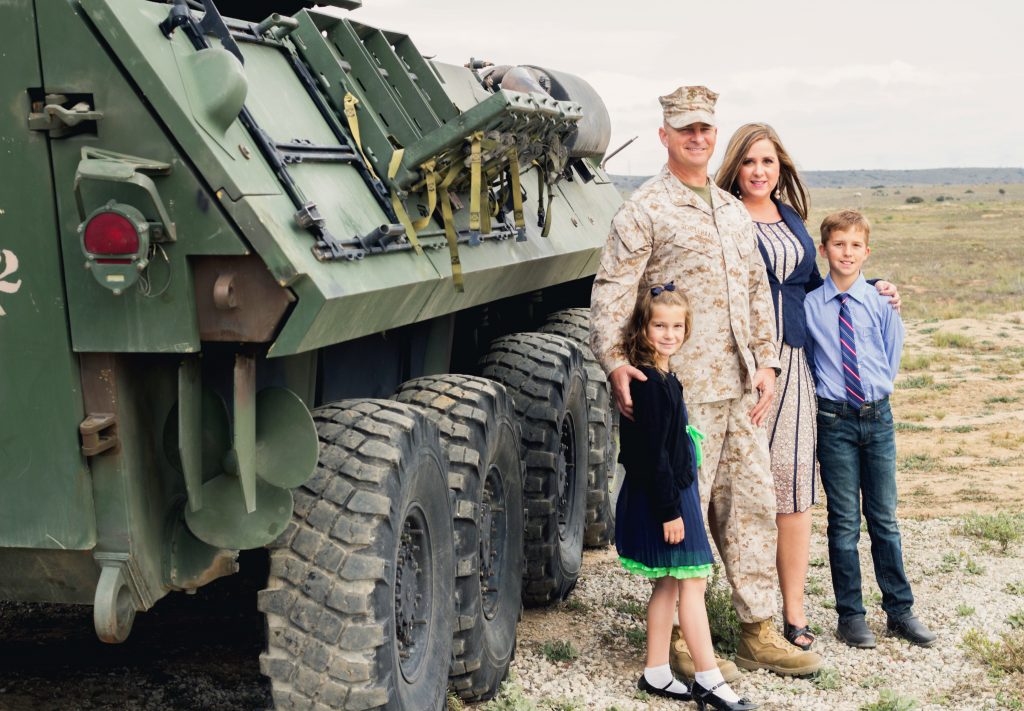 The Schellhaas family — Kristine, her Marine husband, Ross, and their children — have moved from duty station to duty station and endured five wartime deployments. They are currently stationed at Camp Pendleton, north of San Diego. A nationally known advocate for military spouses and children, Kristine founded the website USMC Life in 2009 as a way to inspire, connect and educate families like hers. By the time she sold the site in early 2015, it was reaching more than 2.5 million people a month.
Kristine writes honestly about the heartbreak she has experienced as a military spouse and the perseverance she has had to summon — as an example, just five months after losing her one-year-old son in a tragic drowning, she had to handle the emotional fallout of sending her husband off to war in Afghanistan. Through it all, she describes how she kept her family together and was able to find happiness once again. 15 Years of War is available June 1, 2016.
"15 Years of War is a searing, heartbreaking, triumphant and ultimately powerful memoir, told in two different voices: husband and wife. It's an account that every military family should read, but it is also a memoir that should be read by those with no attachments to the military lifestyle. It is a gift to those who have only experienced service and war through the nightly news broadcast. This book is truthful, and most importantly, real. It's not what one will read in history books; it is much more." – Military Spouse Magazine
For more information, contact Kristine Schellhaas by email at info(at)usmclife(dot)com or by phone at (208) 996-0503. Journalists may request an advance copy at the email above.
# # #